Do You Need Fast Cash Today?
We can help you get a payday loan online from a trusted lender.
High-End Information Security
TLS Security Best Practices
Begin Your Path to Cash!
If you have urgent expenses and you can't wait for your next salary, contact us for help! We will help you find a lender who can offer you a quick payday loan to provide the money you need today.
Easy
Easy Inquiry Form
Using your smartphone, laptop or tablet, go to our online inquiry form. Fill it out and send it to us so we can help.
Easy
Finding a Lender
Our staff will forward your request for a payday loan to a large number of online lenders, who will give your request a quick review.
Easy
Getting an Offer
After one of the trusted lenders accepts your loan request, you will be contacted by that lender with a preliminary offer.
Why Rapid Payday Loans for Help?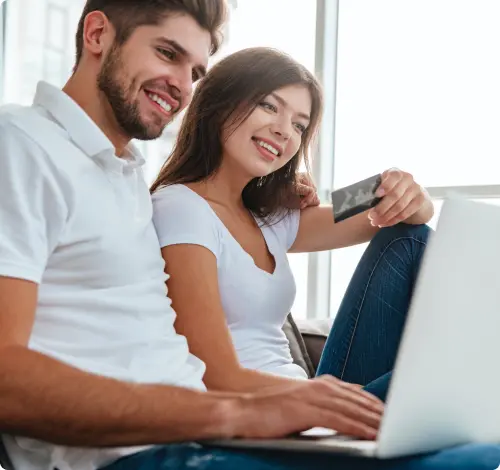 Submitting your online request form has never been easier! Use the form on our website and submit it to us today for our help in finding your lender.
About Us
If you're stuck between a rock and a hard place with money problems you don't know how to solve, maybe we can help! There are many reasons you might be going through a hard time financially, and we know that they are not always your fault at all! Some situations are just beyond your control, but that doesn't matter. It doesn't matter why you are in a cash bind or what you need the money for. We are here to help you find a lender to get you the cash you need as quickly as possible.
Let's say you just found out that your salary is going to come in a few days late this month or that it will be less than expected, you might need to find another quick source of cash. Some people who have good jobs suffer from low paychecks because of being out sick. Whether it's you who were ill or a family member, it makes no difference if your paycheck is docked! Medical situations can't always wait until your salary arrives, so you might need money today to handle that. Whatever your reason is for requesting a payday loan, we are here to help.
Instead of spending your valuable time looking from one lender to the next, one at a time, for a fast payday loan, you can take advantage of our long list of trusted lenders. When you submit your online inquiry form to Rapid Payday Loans, you'll get access to all of those lenders – all at once!
It's really easy to submit our online request form through our website. Fill out the form and submit it today so we can get started on your quick online loan inquiry.